Sorry so late today. I had real life ~*~stufffff~*~ that ate my time.
Silly nonsensical image I did to have something shiny for a
post on mai wowz blog
.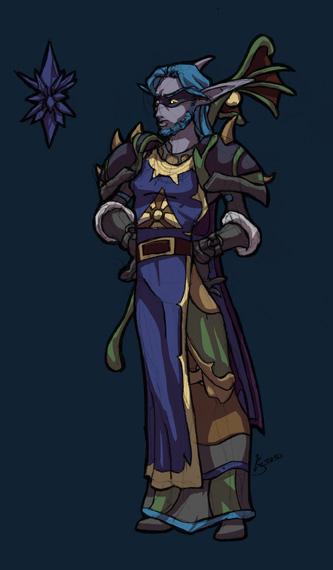 Also got back to working on this, and am sorely regretting sitting on it for two months, because now I see everything wrong with it. Still think it's turning out cool tho.