Well, lot's of stuff to make up for yesterday's silence.
Had my tablet with me at work so, two speed paintings. Trying to ease myself into more urban subject matter. I can do natural environments pretty well, but man made stuff is still a bit blah.
So a scene at an outdoor mall and a bit of rainy highway, from photographs found online.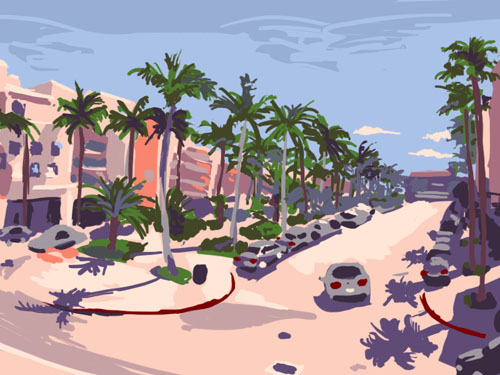 (I love the stupid car blobs you have no idea. lol)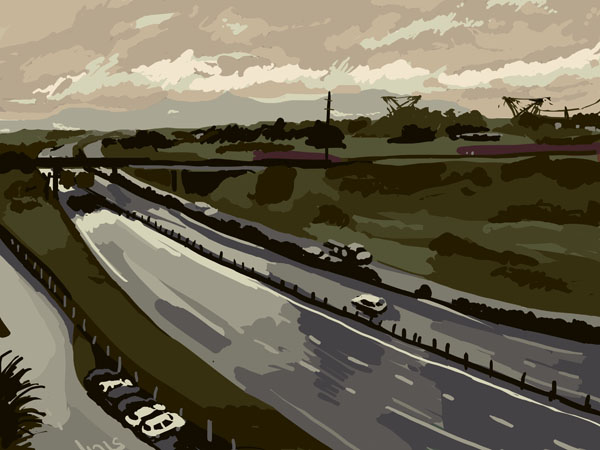 Also did some more gestures with posemaniacs (still suck at it). I think they're a bit better but I was distracted last night by the fact that the colored sharpies smell worse than the black ones could possibly ever hope to achieve.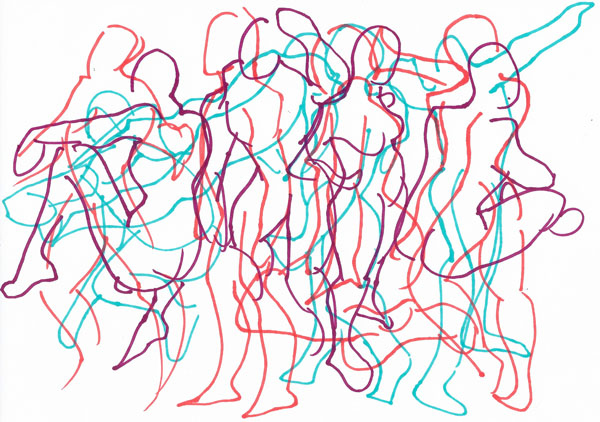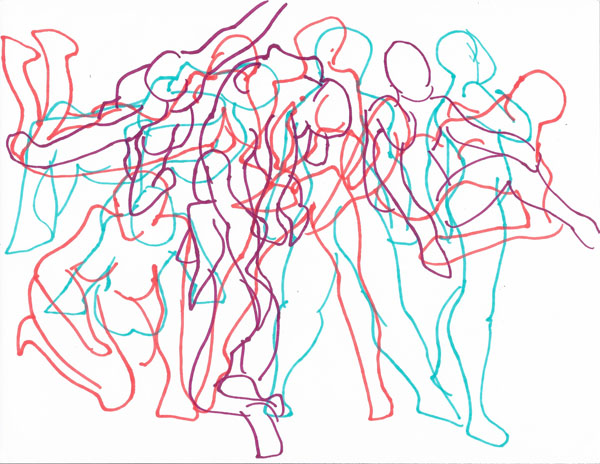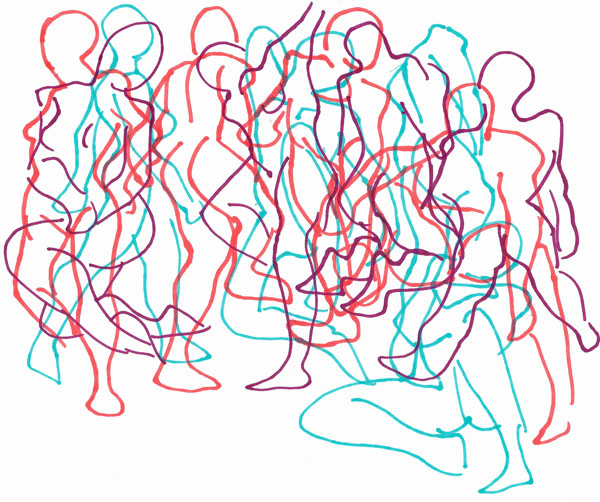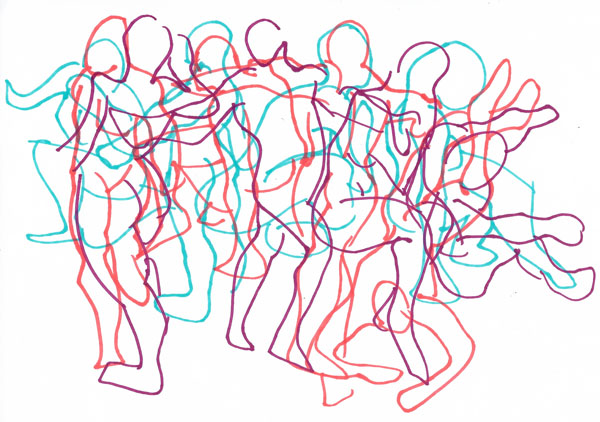 Then did some work on my blood elf. Not a lot - was distracted often by my boyfriend's StarCraft II campaign next to me. But worked on fixing her dislocated leg and tried to get some work in on the foreground.