Today is some more gesture. I think if I'm being consitant this brings the total count up to 360? I guess I may as well try to press my way to 1000, huh. Still bad, but that's what I get for ignoring life for a week. I lost my purple sharpie. I guess the dark blue looks too much like the light blue. Will find another color next time.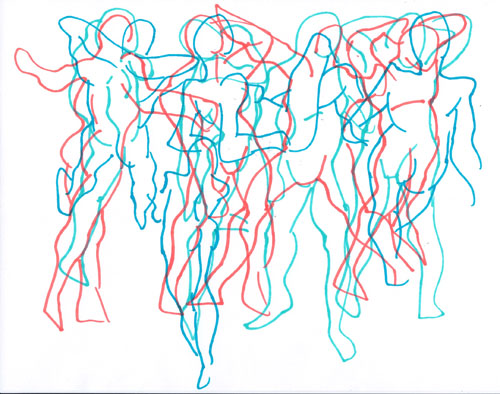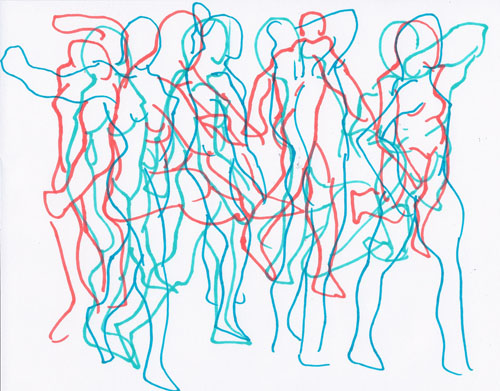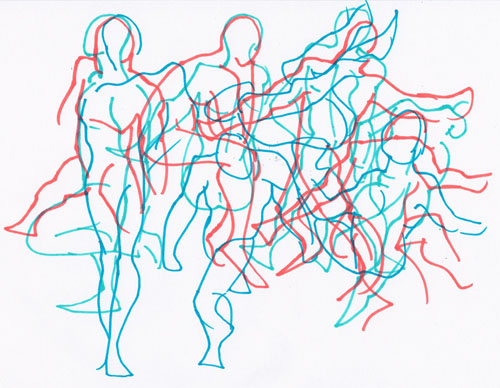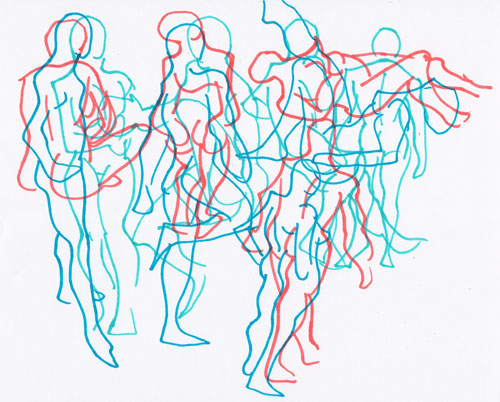 Complimenting me for not making Emily a twig will result in a morally and anatomically ambiguous Mallory. Also I finally got Emily into that stupid pose I've wanted for a while, entirely on accident. And I suck at men. YAY.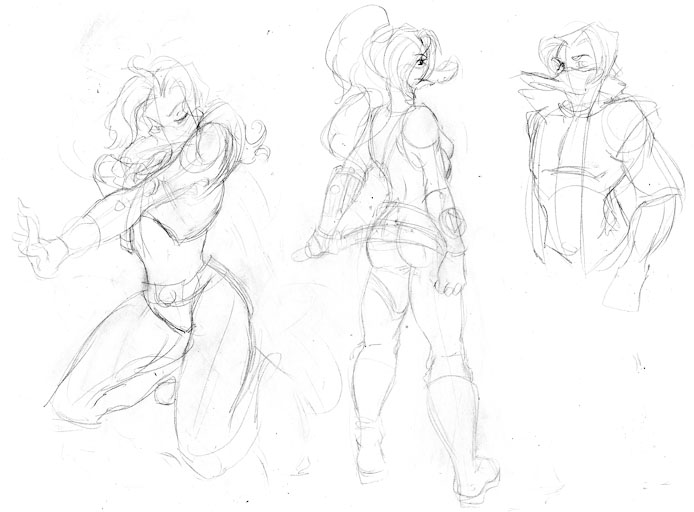 And brainstorming for an idea. Basically, how does one make an earwig cute? Well, big beady eyes, sheep fluff, and a bow, duh! Those pincers are for a-huggin now!