You know how I said I wasn't going to skip ahead and work on next week's page instead? I am a big fat liar. Here's how this went while talking to my boyfriend on skype: "Oh it'll be eassyyyy it's just a white background."
Ten minutes later
"Oh, god damn it."
(actually it's still not that bad lol)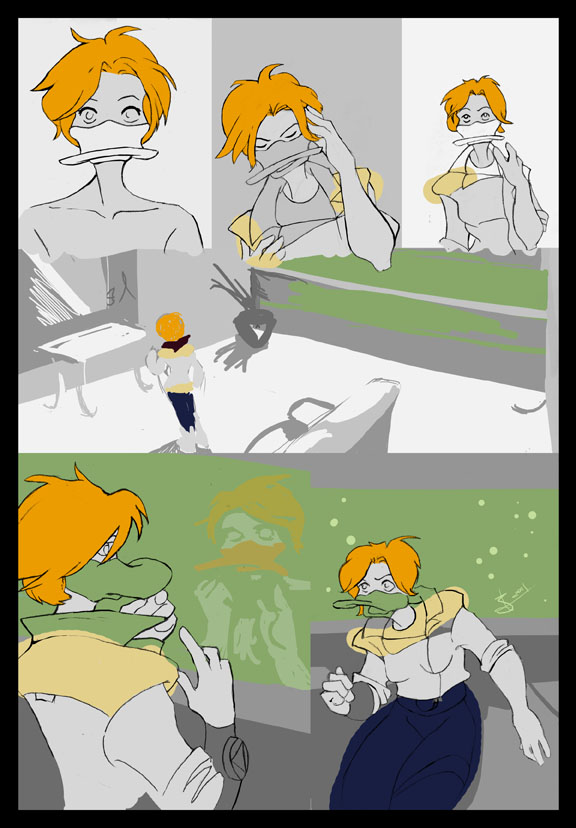 I think I'll redraw Mallory today. She's tough D: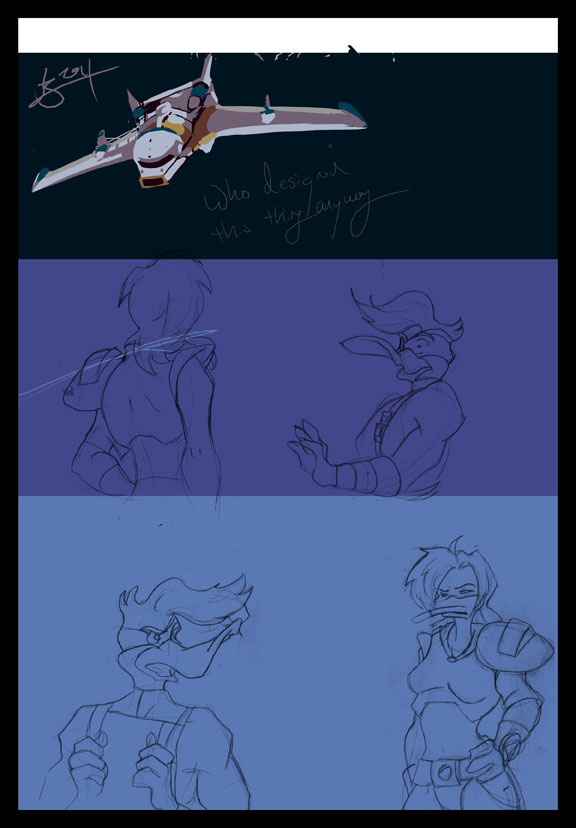 I realized I could lose a panel of this. Though the panel I cut out is still a cute drawing, so maybe I'll just finish it separately.