ARgh it's Wednesday how did this happen.
Pounding away at this page, and realized that Kay's bill is supposed to be white (I picked up her coloration from a bizarre little duck that has been swimming in the pond behind the office - I think it's http://en.wikipedia.org/wiki/American_Coot this guy). So pffft at some point I need to go back and fix the previous page. B'oh.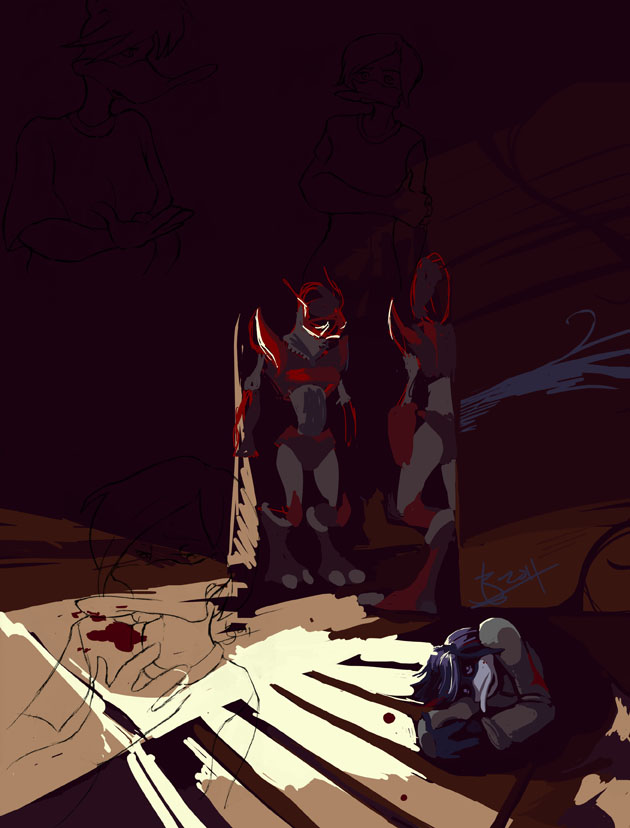 And bringing these two closer to a point where color can be slapped on.