Nothing from me the last few days because I have been very naughty and not drawing. Yesterday I realized that was going to have to stop if I wanted to finish these by Friday.
Just a cute, small alt-z this week, because drawing big ones all the time would drive me batty.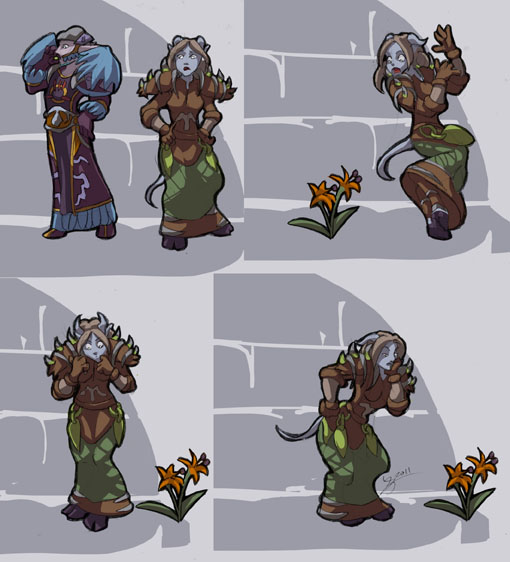 And I think this is maybe 1/2 done. Yay occasional easy backgrounds.