Last night was such a terrible night for me in raiding omg.
I think when I got home tonight I'm going to pull up this PSD file and adjust the depth of some of this shading, right now I think the shadows are simply to light and the effect is blah. But it's ok enough now. lol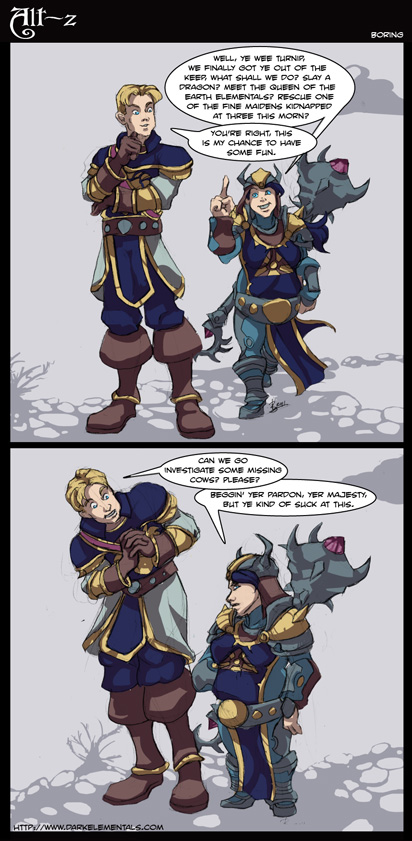 And then this has the worst dialog known to man so don't think too hard about it.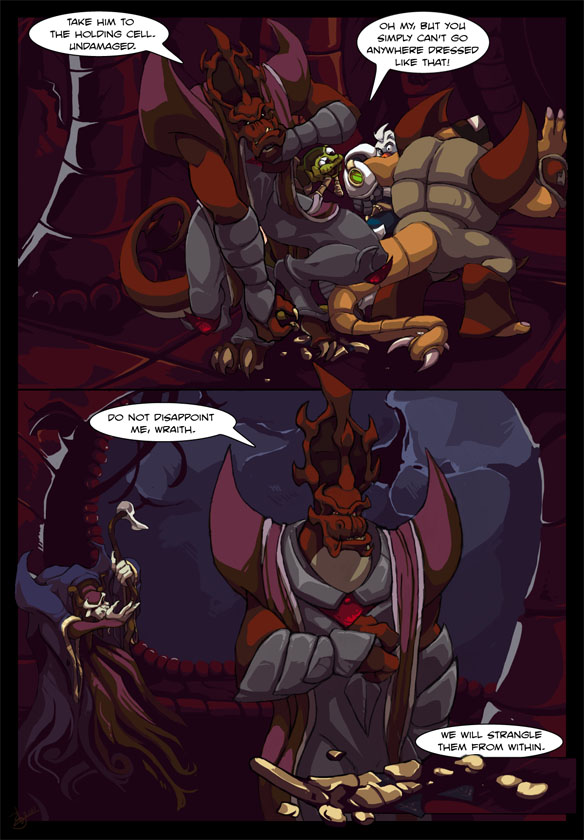 Oh and I did manage to finish my really weird page as well. T'is still a bit squicky so a link instead of a thumbnail.