It's Thursday. I'm ready for the weekend, how about you.
This is already done and lettered and ready to go. Deathwing actually turned out so cool I pulled him off into his own file and completed him, which I'll upload tomorrow.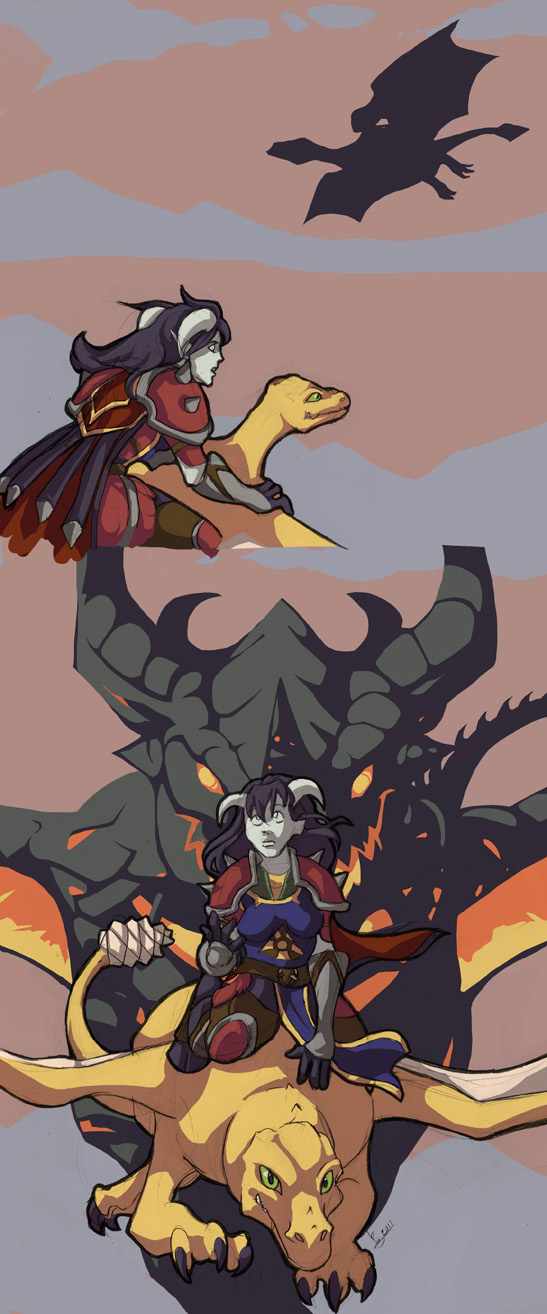 And then this is alllmost done. I sort of poked at it halfheartedly last night. Everything just needs a few tweeks here and there, but I'm so over it. lol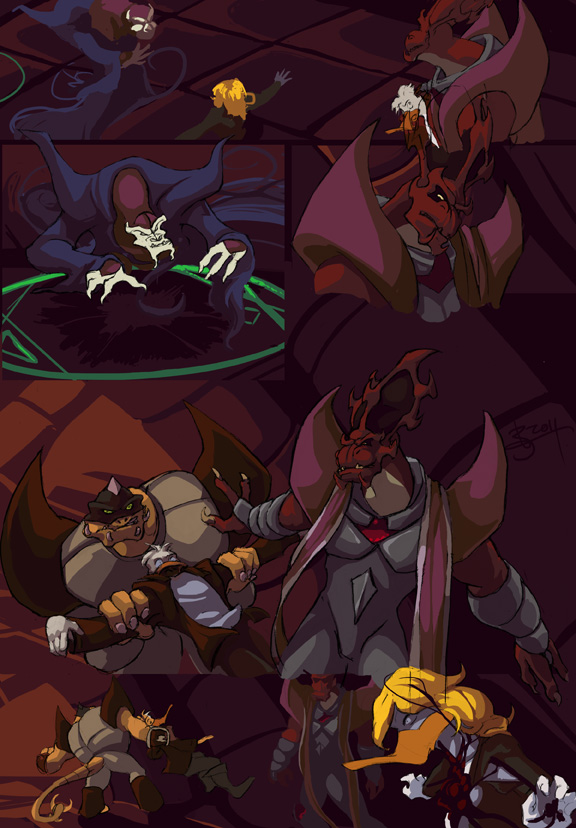 And then my guildie got back to me and answered that he did in fact have a pose in mind, negating my previous sketch, so last night I drew up a portion of the new image.