Blarf it's eight degrees below zero outside and neither myself nor my car really care for it.
Page done, not sure what to think of it. How it looks before panel corrections and word balloons.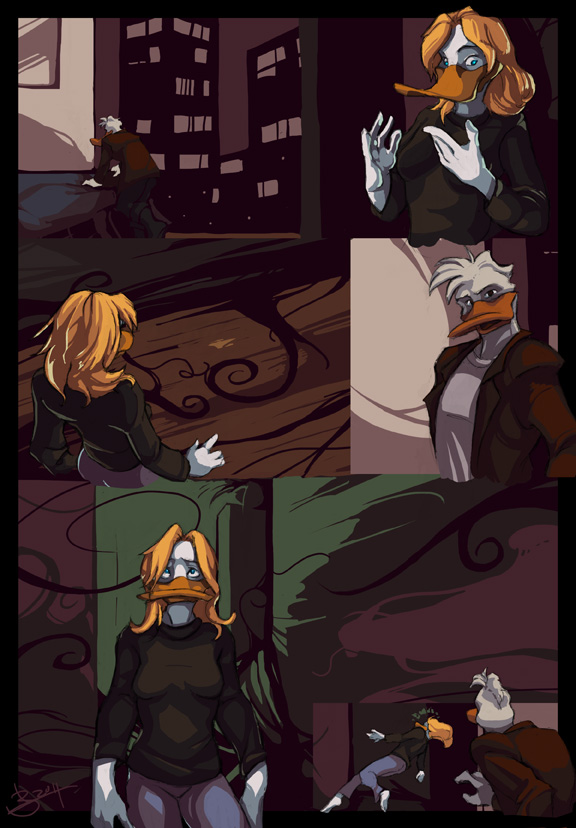 And the next one. I was very naughty and didn't thumbnail these out so I'm just now realizing that I should add another panel in.
Also it looks so dumb without color. lol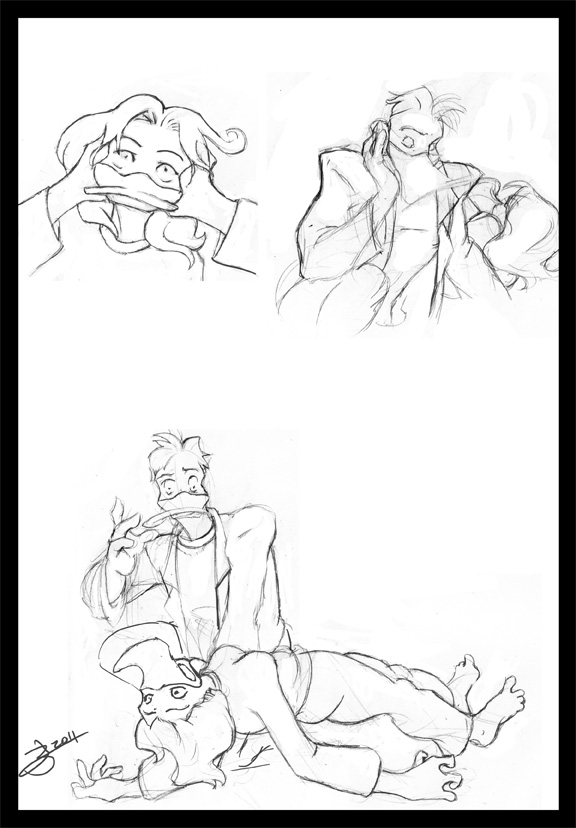 I'm getting sort of annoyed, I decided I don't really like that commission piece as is. Yay, trying again I guess.