I'm a little bit surprised, because I thought I was doomed. Apparently I'm getting good enough at this that not only did I get two pages close to done last night, but I was working on them simultaneously. Cool. Maybe another hour of work on each tonight and they'll be done.
They are a bit weird tho.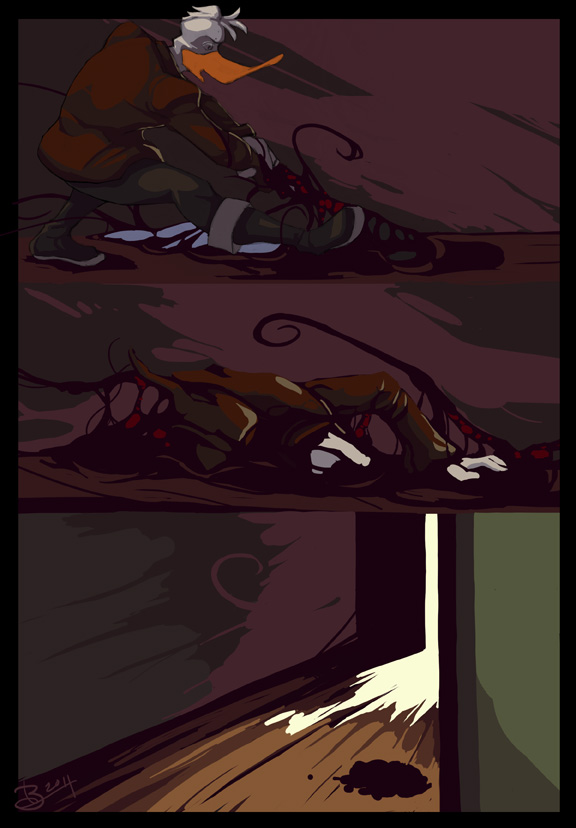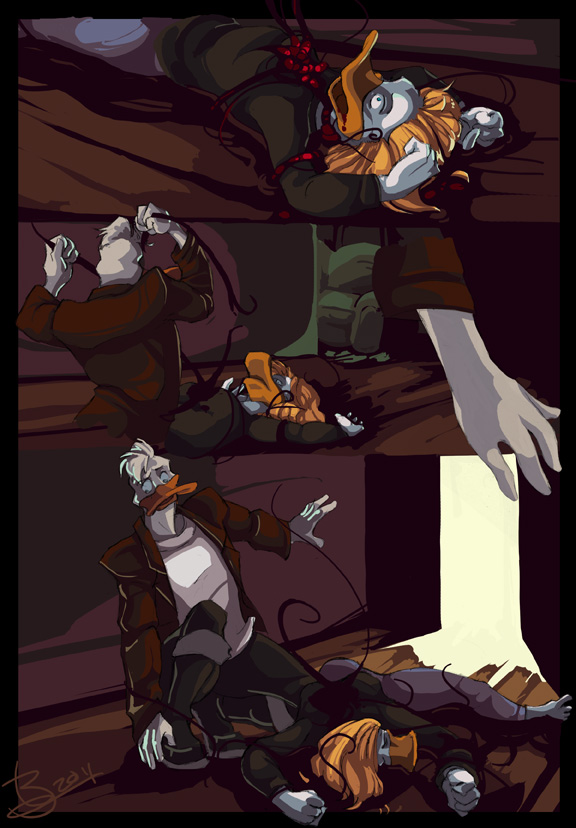 Also got about 2/3 of the way through finalizing the wee drawings in this week's Alt-z. I think I can finish the rest today and get the flats in tonight.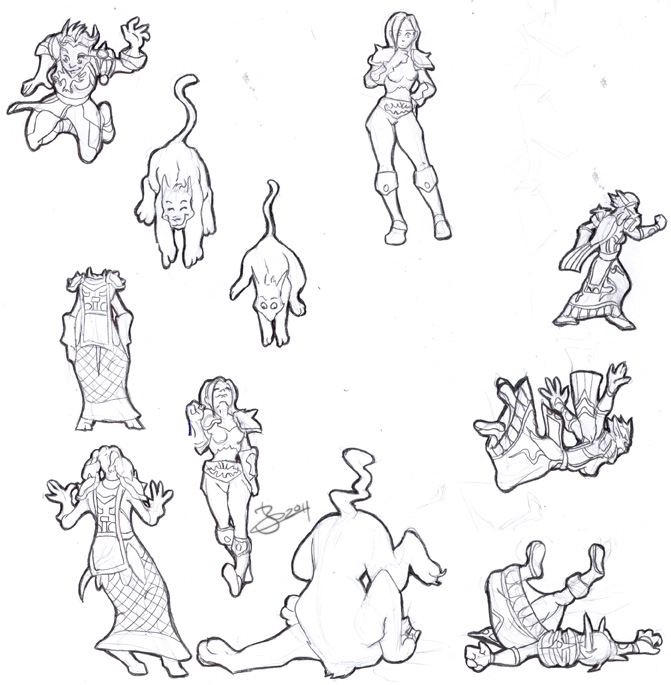 And I think I like these drawings so I started in on getting the lines finalized. For about ten minutes. Then I took a glorious nap.